Everyone has a certain living standard they have and it varies greatly. When you are searching on Zillow for your next apartment, or at the stage where you have shortlisted a few apartments and about to go for a look at the weekend – here's a guide for you think about what is truly important to you. Write down these categories so when you do visit multiple apartments you can compare it and see if it matches your budget.
Throughout the list below, I'll let you know what standard vs. premium is – hopefully, this will help you determine if you must splurge. These tips are split into two categories: 1) apartment complex's community amenities and 2) within your apartment amenities.

Read your tips and guide for community amenities here.
Apartment Amenities
1. Standard Kitchen vs. Premium Kitchen
If you cook at all, you'll want a pretty decent kitchen because you and your roommates will be spending a lot of time in this area. If you see that one of their features include a "Gourmet Kitchen" that usually means that it looks pretty boss i.e. there is a custom look to their cabinetry, ceramic tile backsplash, white quartz countertops, and stainless-steel appliances.

You'll know right away when you are searching in Zillow if the kitchen is old or new. But, this might not be important to people – it's okay that the kitchen is a little old school as long as they are able to do some basic cooking. For me, it was really important the kitchen is top-quality because I cook a lot and I want to be in a good mood when I am cooking for people who I love, including for myself!

2. Kitchen Island vs. Countertops

Depending on which floor plan you have, you may or may not have an option for a kitchen island. I grew up with a kitchen island in my parent's home, so I won't ever say no to a kitchen island! It's sentimental to me because we always ate around the kitchen island in bar stools even though we had a separate dining table. It was more intimate.

The best part of having a kitchen island is honestly just having space to do all your cooking or baking preparations. You'll also have better lighting to see what you are doing.
3. Gas vs. Electric
Alright here is the big one. Growing up, you probably are used to gas stoves. Cooking on an electric stove is very different but it's not hard to get used to. Most apartments will have an electric stovetop. It may seem difficult to clean at first, but use this ceramic cooktop cleaner that will take out all the burned food and residue.
If you need to use a gas stove for certain dishes, you can always by the portable gas stoves from the Korean grocery store like H Mart.
4. Refrigerator/Washer/Dryer Included vs. Renting

Some apartments will make you rent a washer and dryer from a preferred vendor of theirs. Honestly, it is a lot easier to have the washer and dryer already included in the apartment and your rent. In our previous apartment, I had to pay $45 a month to rent it. And it sucked! I'm so glad in our new apartment it is inclusive of our rent. If you are living in the suburbs, you'll see a lot more listings that don't include a refrigerator. If you have your own refrigerator, this is a perfect option for you. But for folks like me who like to live on the fly, I expect a refrigerator to be inclusive of the rent.

5. Standard View vs. Pool/Lake/City Views

More premium apartments with amazing floor plans will usually have the best view that they can provide. If you are living downtown, it can oversee the skyline or a lake. When I first moved down to Austin and was living at Gables Park Tower, it was really important for me to have a nice view of the city for me to feel more connected with this new place after living in Sydney for so many years. Was it expensive AF? Yes. Was it worth it at the time? Yep. Would I do it again? If I had the means to. Was it necessary? Nope.
There were a lot of other floor plans that did not have the best view, but the same high-quality standard of living within the apartment. I think if you are really particular about the view, think about how much sun is going to enter your apartment and where the back of your apartment is facing.

6. Standard Balcony vs. Premium Balcony

A standard balcony would be a small space that fits basic essential outdoor furniture such as two lounge chairs, a small coffee table, and plants. However, a premium balcony can get quite large and/or could wrap around your apartment (like our current apartment). Some apartments that in the downtown area won't have a balcony at all.
When I was living in Town Hall, Sydney at Lumiere Apartments, there were no balconies due to the aesthetics of the apartment and also from a safety POV. I was living on the 35th floor at the time, and even if it did have a balcony… um, no thanks.
7. Home Speakers vs. In-Home Surround Sound

I've been lucky in my apartment hunts where I've had the opportunity to live in an apartment where they had built-in Bose home surround speakers in the ceilings of each room. This premium addition definitely added to the overall rent at that apartment complex. It's fantastic, don't get me wrong, but it was an area I wanted to splurge in.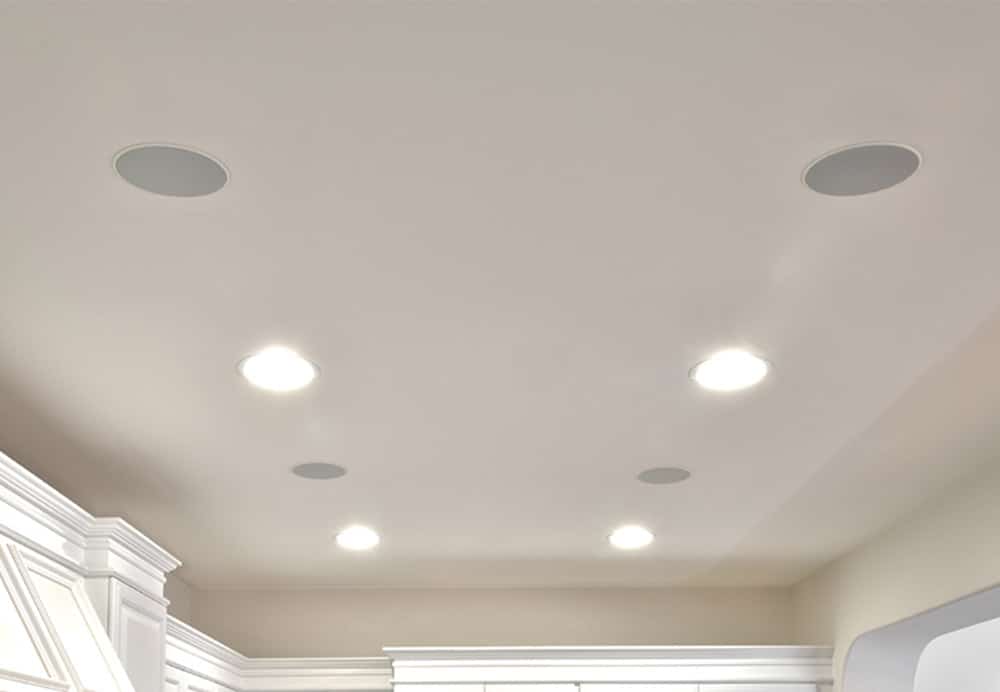 In our current apartment, there is no such thing, and we have Google Homes in every room. But, we are thinking if we ever get a house in the future, we would love to have built-in surround speakers!
---
Life is a journey and you'll be changing different apartments for different reasons! Even though it is temporary, it's so important to understand how to pull back on any luxuries and ask yourself if you really need "x". Have a look at the rest of my Apartment Hunting Tips collection of articles that will help you narrow down your search even more!