It's up to me to "choose joy" every day. Staying motivated is hard during times like the pandemic. It's even more difficult when you have all the time in the world (those who aren't essential workers) to fight against yourself to keep a routine, or not keep a routine and not feel bad about it. As I was doing some research for the next batch of designs for my Shopify & Etsy Shop, I came across a quote that I was like goddamnit this is relatable AF.
"Just because my path is different, doesn't mean I'm lost."
I love this quote so much because it sums up perfectly what I have been feeling as a way to justify this new chapter in my life. I've altered my perspective in the way I see things in life, and I choose joy in what I decide to do – personal or career.
Empowering Myself with Entrepreneurship
I know I'm not making any income through this blog, YouTube channel, or Etsy shop that I am working on because I'm new to the game. And, it really sucks and hits you in the gut when people think you are "not working" just because I am not associated with a well-established company. It's not that they aren't wrong that I am not yet established as self-employed but just because I'm not making money right now doesn't mean I'm not working. Ok sorry, rant over! But not sorry!
Live Learn Dream has been not only a platform for my new and unleashed creativity and entrepreneurial dreams, but it's also my life motto to remind myself that my life is up to me and nobody else. It's my way of saying to choose joy no matter what the journey is to get there.
LIVE – live in the present moment and appreciate what's around me (good and bad)
LEARN – to keep on learning and help others learn new skill sets too
DREAM – not settling anything less in travel plans, personal life, & career life
My 9-5 is not like everyone else's 9-5. It pains me to think that I would have ever to go back to corporate worklife, and that is the only option out there. I know that it isn't. So I got to make this work. Instead of a bunch of income from a full-time advertising job, I choose joy by not spending my time doing my main career path, but a different path.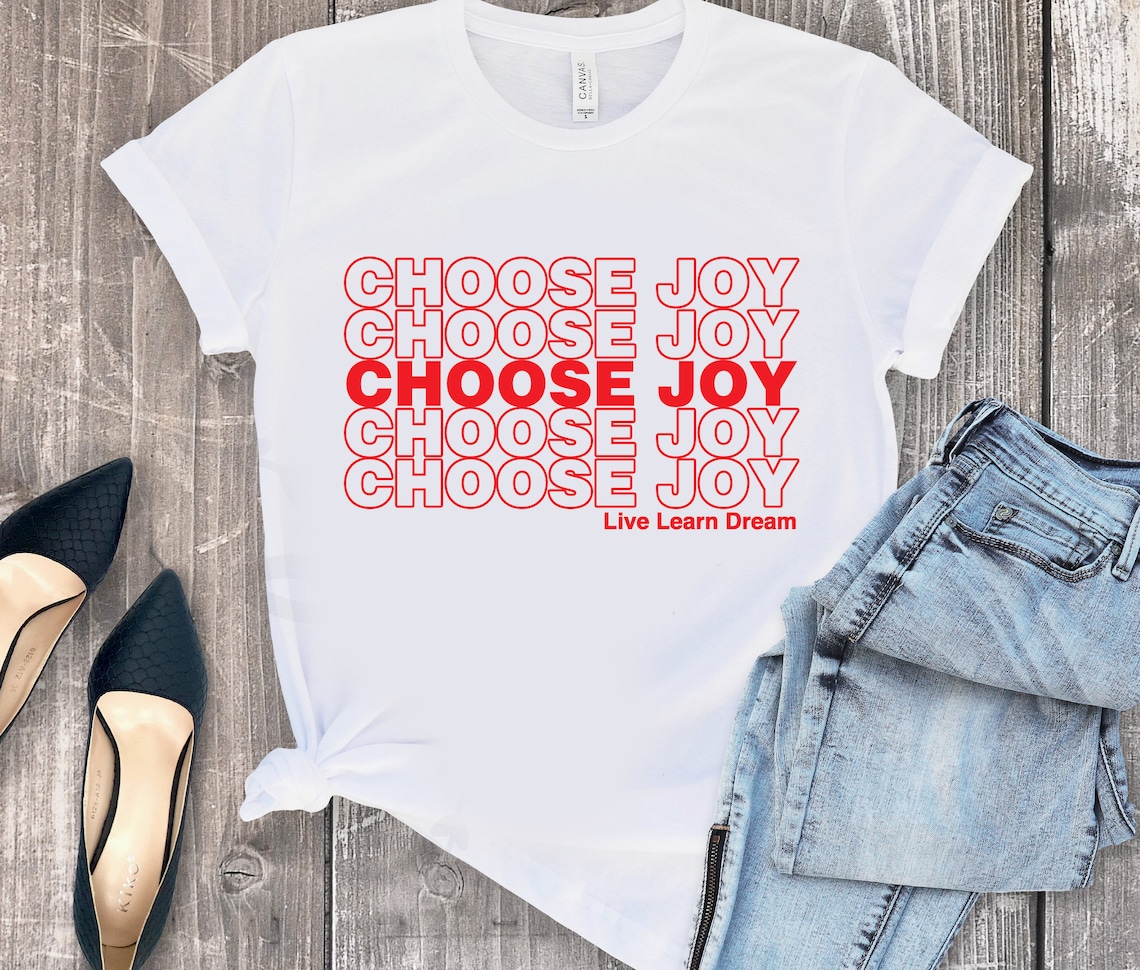 I Choose Joy
The theme I have set for myself this year is "freedom." Turning 30 years old this month as really made me think about my life a bit more seriously. I want to make my own choices and not feel like I am pressured to do something I don't want to. I've already done a handful of things in my 20s that I didn't want to, why continue that toxic relationship with myself?
I gulp every time I see my bank account, but I know it will be worth it at the very end because every day, I am choosing joy on how I am spending my time. Not necessarily seeing the results instantly (and I am always thirsty for instant gratification), but I hope that in time people will appreciate the work I put out here and can relate.
So to all the content creators and entrepreneurs out there who are trying to stay motivated, I feel you. I feel you when you have looked at every self-care quote and book on the shelf and still feel moments of disappointment.
But what do we do? We get back on our feet stronger than the day before, and we hustle to that dream life of ours.
Hustle is my new love language, what's yours?